Heaven Knows, Earth Knows……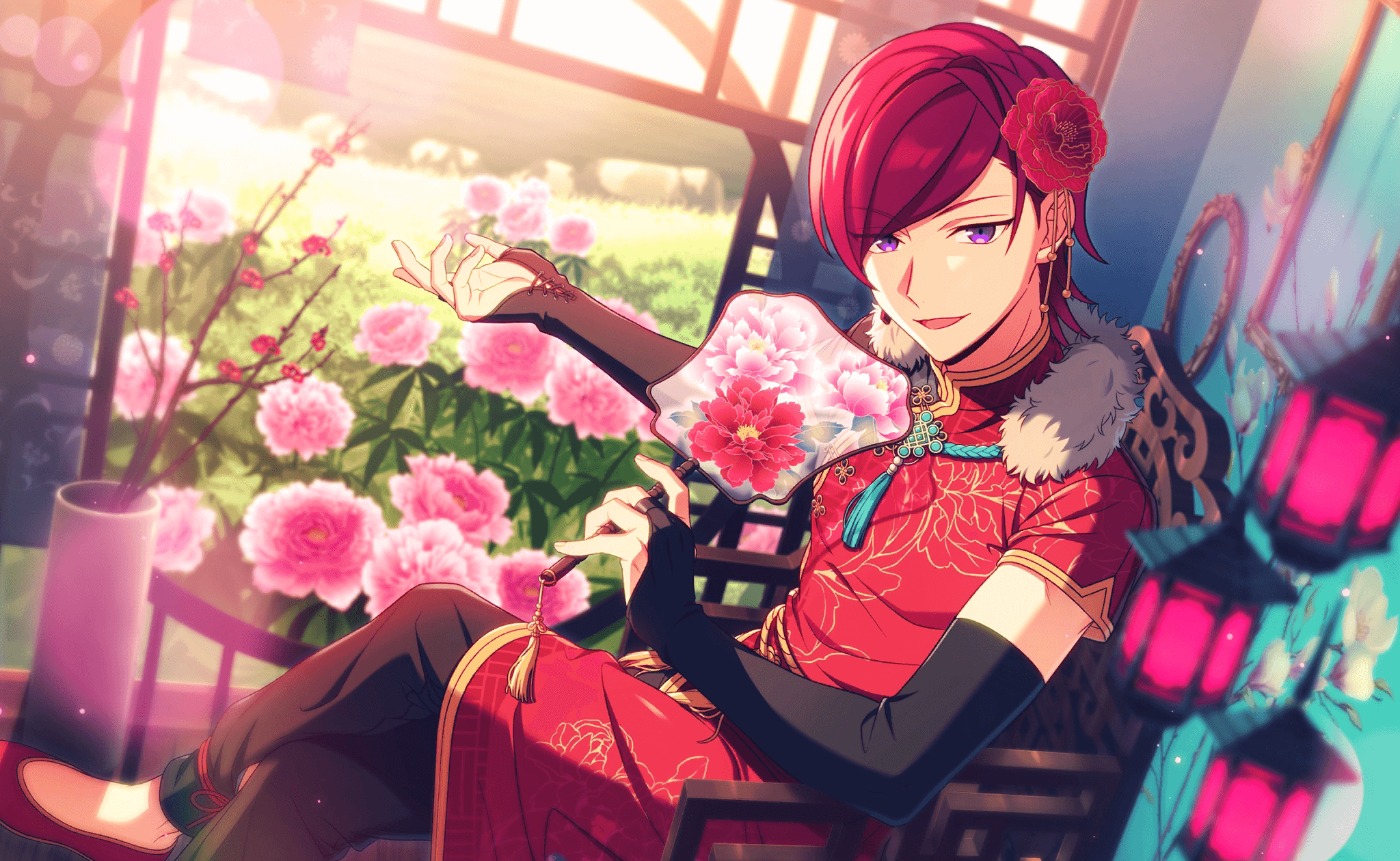 Marion Blythe 4★「Glorious Chinoiserie」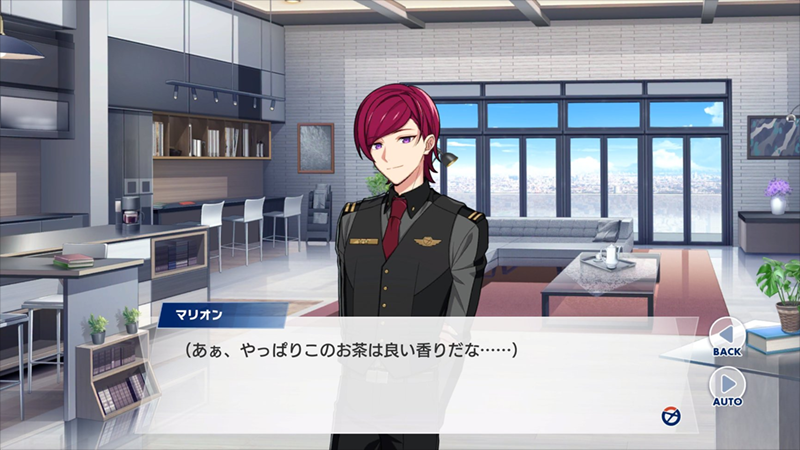 Marion
(Ahh, just like I'd thought, this tea is wonderfully fragrant……)
(Buying this tea set was the right choice. It's flawless in form and function)
(I'm not entirely satisfied with that special mission, but discovering this in that restaurant was a lucky break)
(Maybe I should brew myself a sampling of Chinese teas as a treat—)
Victor
Oh? Are you partaking in Chinese tea this morning?
Marion
Tch…… Victor……
Victor
It's quite the elegant pastime to enjoy such aromatic beverages. Were you previously in possession of that such a tea set?
Marion
Ah, I bought a new one……
Victor
Ahhh, so you found it in Chinatown, no?
I believe you were frequenting a Chinese restaurant for your special mission…… Do they stock such products there as well?
Marion
Why are you asking me that…… it's none of your business
(…… Does he suspect something?)
(Could it be…… he caught wind that I'm giving a hand at the restaurant, and not just teaching self-defense classes?)
(I'd figured it would be a pain if Victor or Gast knew, so I left them in the dark……)
Victor
I'm merely attempting to assuage my curiosity. It had piqued my interest when I heard that the Academy's last principal was the manager
He was actively teaching while I was a student there
Marion
Hmm……?
Victor
That aside, what are you hiding?
Marion
Wha!?
What makes you think I'm hiding anything……?
Victor
Your attempts at secrecy are simple to ascertain
Marion
Haah? What are you playing at…… Is it mentalism again, or more of your creepy statistics?
That's all utter nonsense. It doesn't apply to everyone—
Victor
No, it's neither mentalism nor analytical statistics
In your case, when you're attempting to hide something, there's an easily identifiable tell
Marion
Huh
Victor
You would fix it were I to elucidate, so I won't tell you what it is
Marion
T-Tell me……!
No…… you must be bluffing. If you knew I had a tell like that, you would've seen through everything I've ever hidden
Victor
Oh, so you've been concealing that much from me?
Marion
Tch!
Victor
Well, that's all right. It's of no interest to me
To that end, I wouldn't spot something hidden if I had no interest in it. Such as this matter
Marion
……?
Victor
So, what are you trying to hide? I suppose it may be that the former principal has caused you some trouble
He was the type to make outlandish requests and push people around……
Marion
…………
Some time later……
Victor
I see. While you were meant to only assist with the self-defense classes, you were pressed into serving at that Chinese restaurant……
It seems that he remains in the habit of coercing others into the unreasonable
Marion
Ugh, don't enjoy this just because it's not your problem
And…… Don't you dare tell Nova about this
Victor
And why should I not?
Marion
Because he'll obviously become a thing! If you tell him I'm working someplace, he's bound to go there to check in on me
Victor
Well, there is an 82.67% chance that he would come and see you
But would there be any harm in that? Would it not be the same as him cheering you on at [LOM]?
Long ago, I attended a piano recital of yours with Nova and the robots. Were you not pleased at the time?
Marion
T-That's not the same thing at all!
It's my first time working in customer service
If I had to say, it has the same vibe as when I ran my first errand…… There's significance to me going it alone
I'd thought that I had completed that errand to perfection, so the emotion I felt when I spied Nova peeking out at me from behind a building was……
Victor
Hm…… I'm not sure I understand that, but I can comprehend your request. My lips shall be sealed around Nova
Marion
Hmph, they better be. I'll hold you to that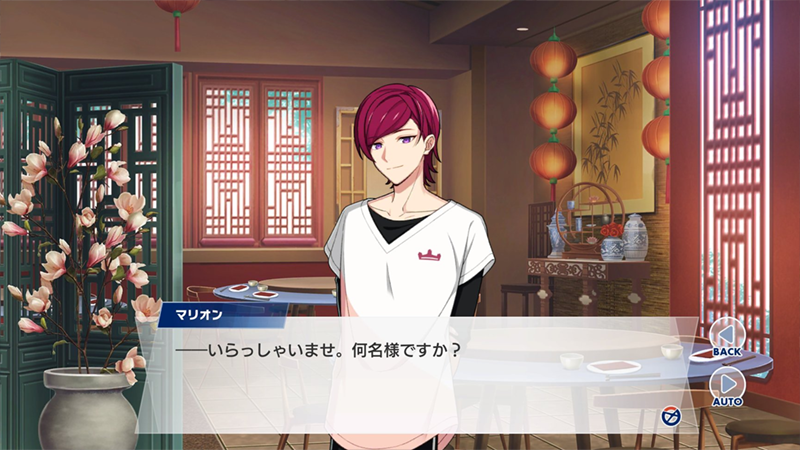 Marion
—Welcome in. How many guests will be dining with us today?
Thank you, please follow me to your table
(Phew…… there's a lot to keep in mind when it comes to customer service. And of course, it had to be completely different from what I had to mind teaching self-defense)
(But I'm getting used to it, and with how it's going today—)
Jacqueline
Marion-chama~~~~~!
Marion
Wha……
Jacqueline
I found Marion-chama! He's really working here~!
Jack
Keep it up, Marion. I'm glad to see you doing well at work
Marion
W-Why are Jack and Jacqueline…… could it be!?
Nova
Wahh, it's really him. Yahoo~o, Mario~~~n! ♪
Marion
N-Nova……
And you……! Victor!
Victor
I assure you, I kept my silence as promised
Marion
Huh……
Victor
The one who told Nova you were working here was the former Academy principal…… the manager of this restaurant
Nova
I didn't go to the Academy, but I did delivery robots and equipment for in-class use
I was close enough to the old principal that we still get in touch time to time~
I'd heard that he was in your debt for that special mission, so I reached out to say hello and learned that you were also helping out at the restaurant……
So of course I had to come see Marion at his very first customer service job myself!
Jack
Such is the love of a parent
Jacqueline
Nano!
Marion
…………
Nova
C'mon Marion, we'll be just like any old customers. Don't you worry about it
You can do your job like we're not even here~♪
Jacqueline
Jack, do you have a camera?
Jack
Nova updated my camera function to the latest firmware yesterday, so it's all set
Victor
Heh. It seems it was useless to try to hide it after all
Marion
Sh…… Shut your damn mouth!!!
TL Notes: The title of this story comes from shichi, the four knowings:「天知る、地知る、我知る、人知る」, or "heaven knows, earth knows, oneself knows, people know". The gist of this saying is that the truth eventually comes out. You can't say that nobody knows a secret, considering you and everyone else involved already know. At that rate, it might as well be the whole world's secret to share. If I wanted to be more poetic about putting this into English, I might put it something like "there's no point keeping people in the dark when the sun will rise tomorrow."
Mentalism is a psychic-adjacent performing art in which its practitioners appear to be able to read and predict people's thoughts based on their physical observations of them. Think Sherlock, or Apollo Justice if that's more your speed.