Big Bro Hero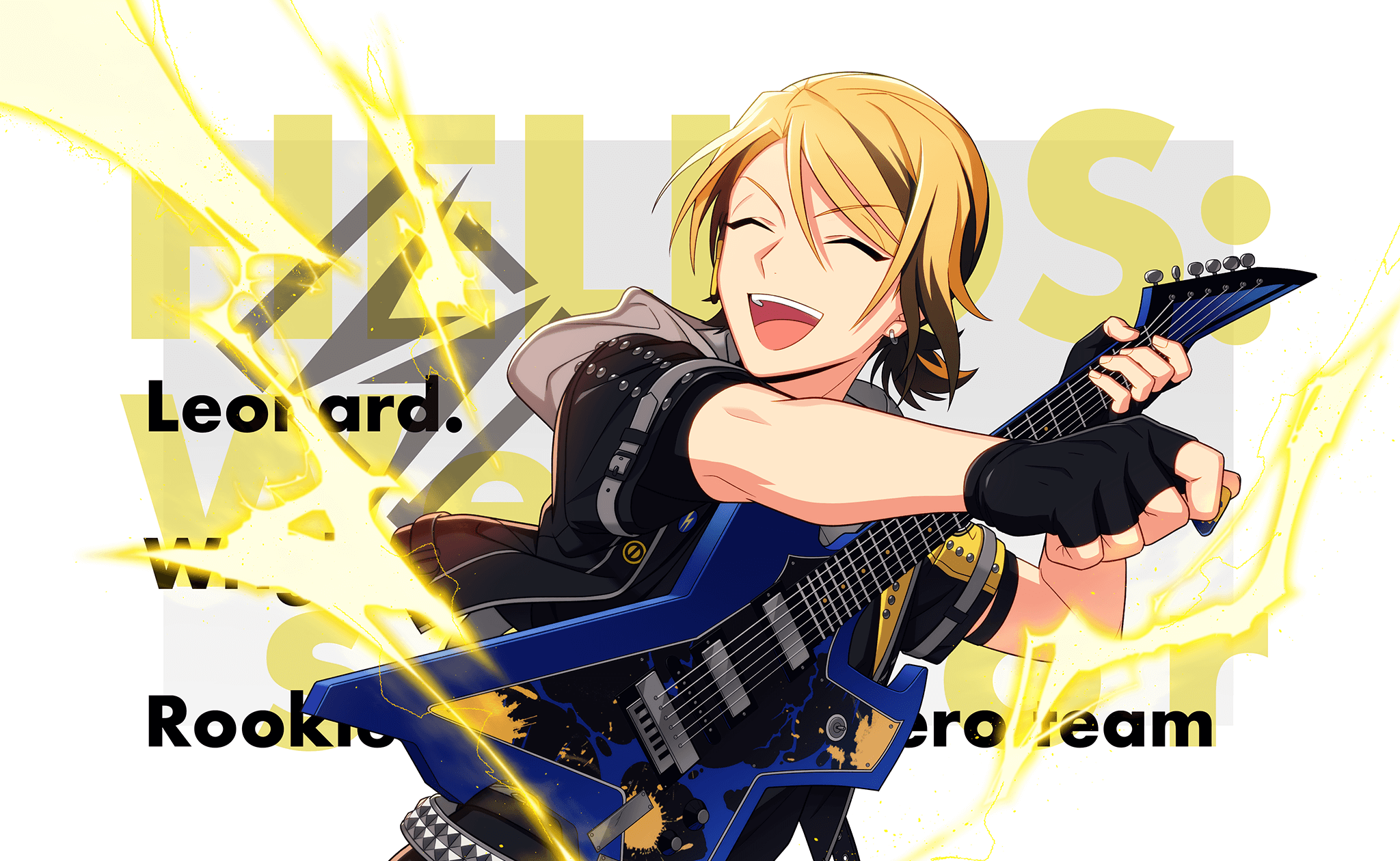 Leonard Wright, Jr. 4★「1st Anniversary」
TL Note: In the interest of keeping the nametag length down, I've referred to Junior's older brother by his given name, Chris.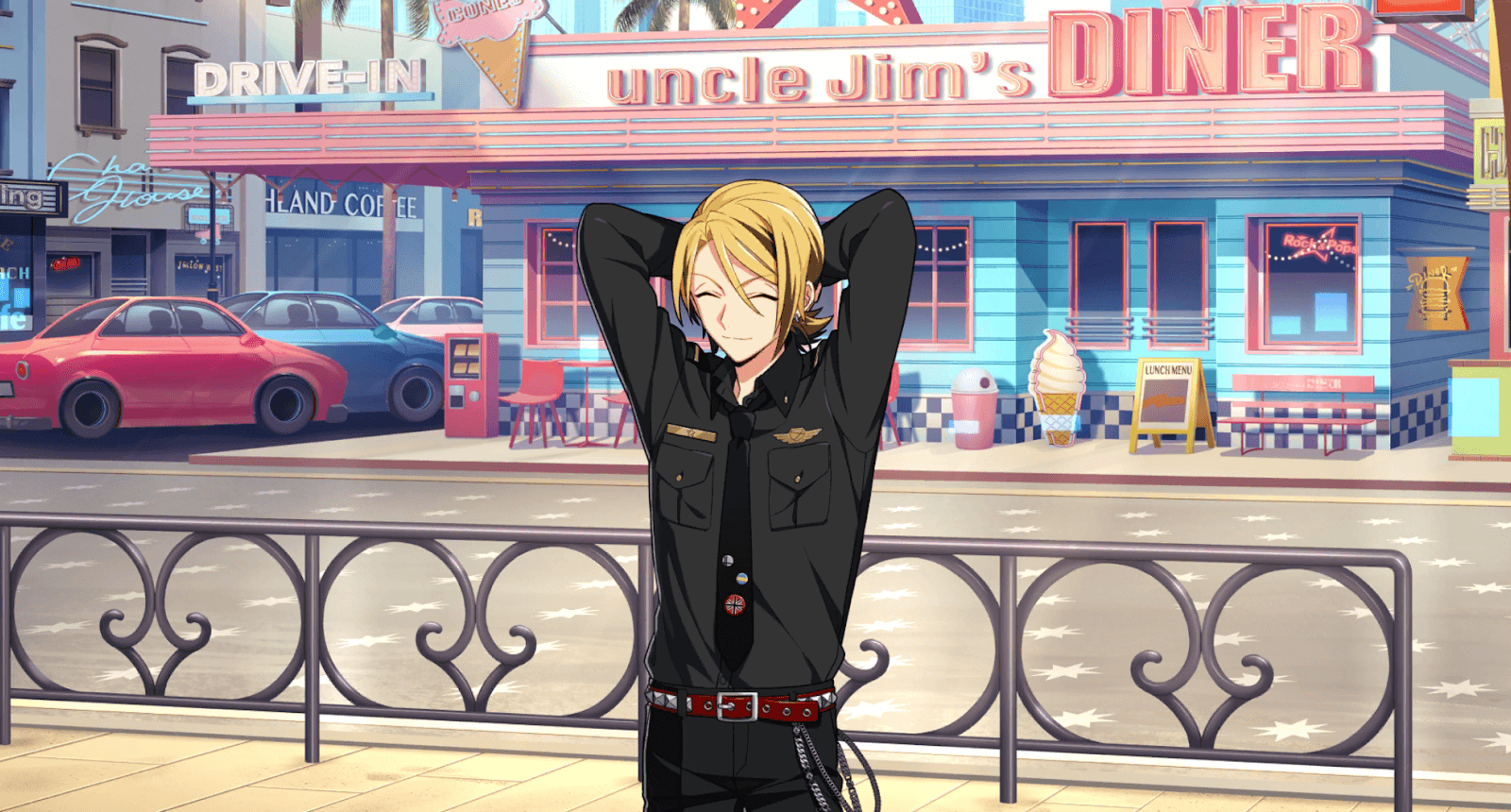 Junior
Phew~~~ That sure hit the spot……
Nothing beats a super-sized hamburg steak after a long day of patrolling ★
I'm glad Uncle Jim's Diner is in Yellow West. The manager gives me a load of discounts every time I pop in
Ehehe ♪ I'll drop by for a bite again soon—
Boy
Waaaaahhhhhhhhh!!!!!
Junior
Whoa?!
Th-That came out of nowhere…… It scared the hell out of me
Boy
Waaahh, Mommyyyy! Where are youuuuuuu~~~!?
Junior
Oi, you there. What's the matter?
Boy
…………
WAAAAAAAAAAAAAAAAHHHH!!! MOMMYYYYYYYYYYYYY!!!!!
Junior
Keep it down! You don't have to cry bloody murder!
Shit…… the kid's probably lost, isn't he?
I wanna help him find his mom, but I dunno how to deal with this……
Boy
*sniff* Waaaahh!!!!!
Junior
… Hey kid, look at me for a sec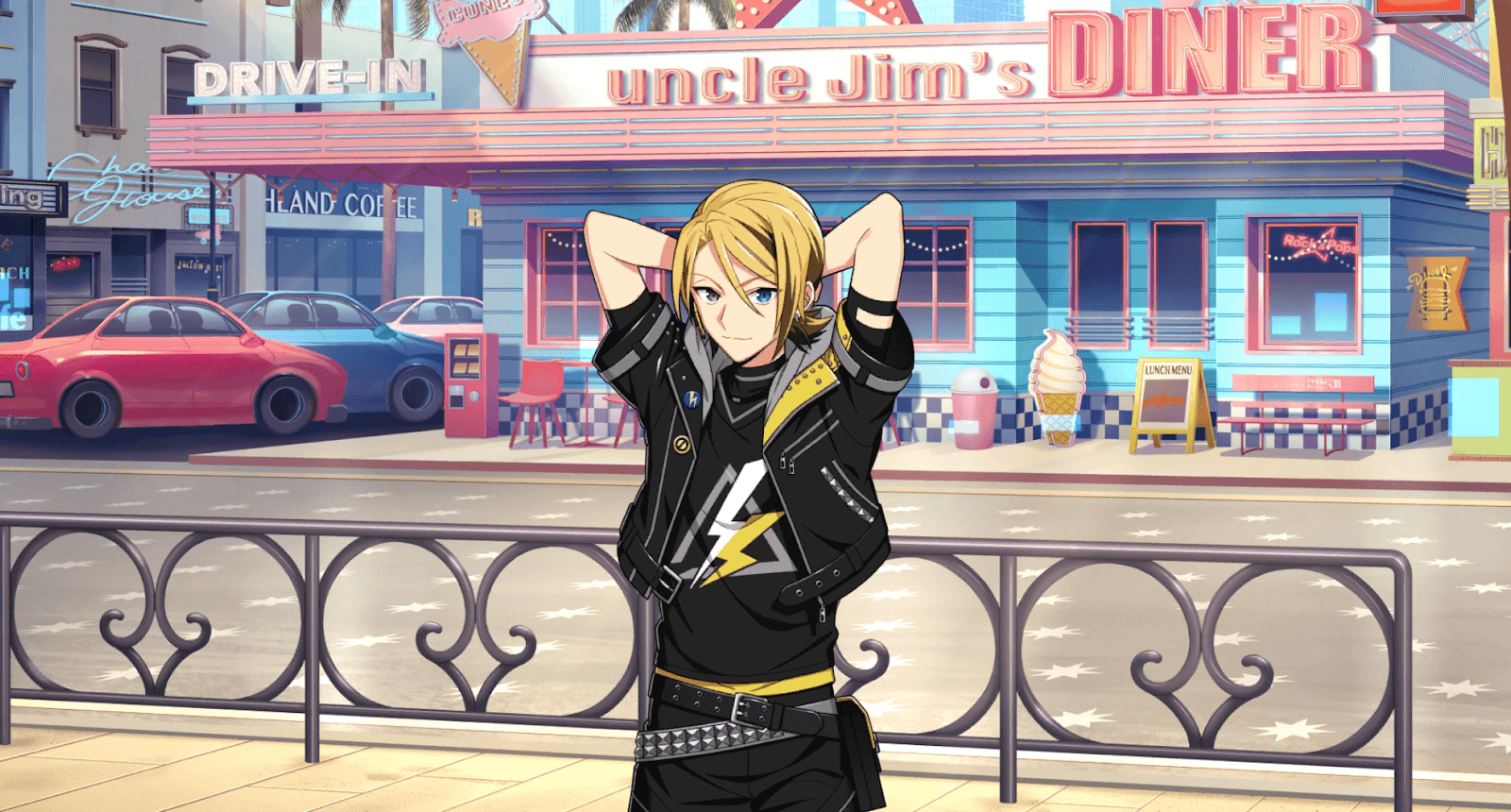 Boy
…………
!! Whoaaaa……!
Junior
I'm a hero from HELIOS. Did you lose track of your mom?
Boy
A hero! So cool! Do the transformation again—!
Junior
That's… not what I was going for. Just answer the question
Well, at least I managed to get his attention and stop the sobbing
Now that he's calmed down…… How about we look for your mom together—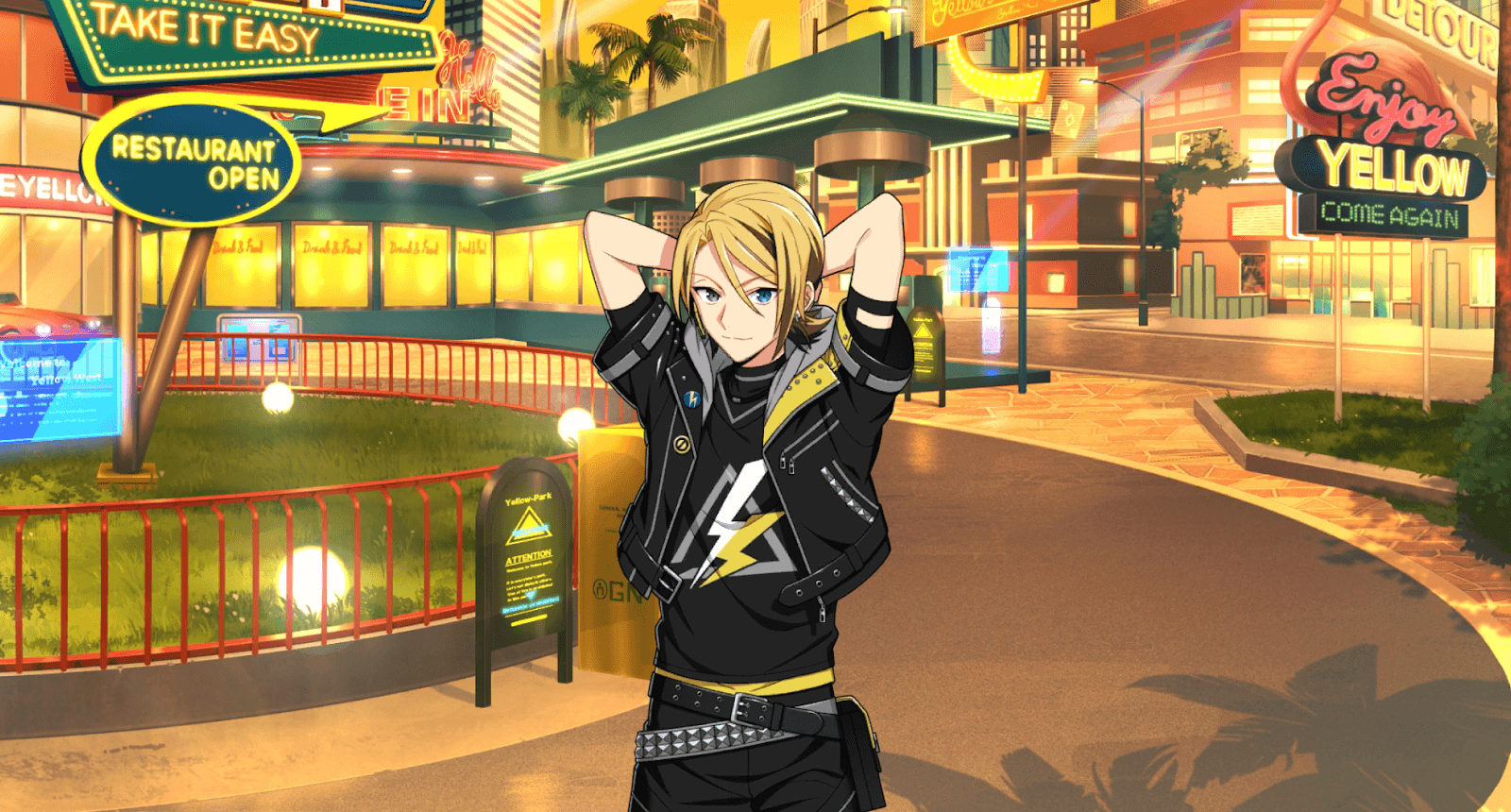 Mother
I'm so glad you found him, I really can't thank you enough
Junior
It was no problem at all ♪
Boy
Thanks, Mr. Hero! Bye-by~e!
Junior
See ya! Don't get lost again
…… Phew
(I had to figure out where they got separated, ask what his mom looks like, and run all over the city with him……)
(I'm just relieved I was able to send him home with his parents—)
???
Wow, you're incredible, Mr. Hero!
Junior
!? Didn't you already leave—?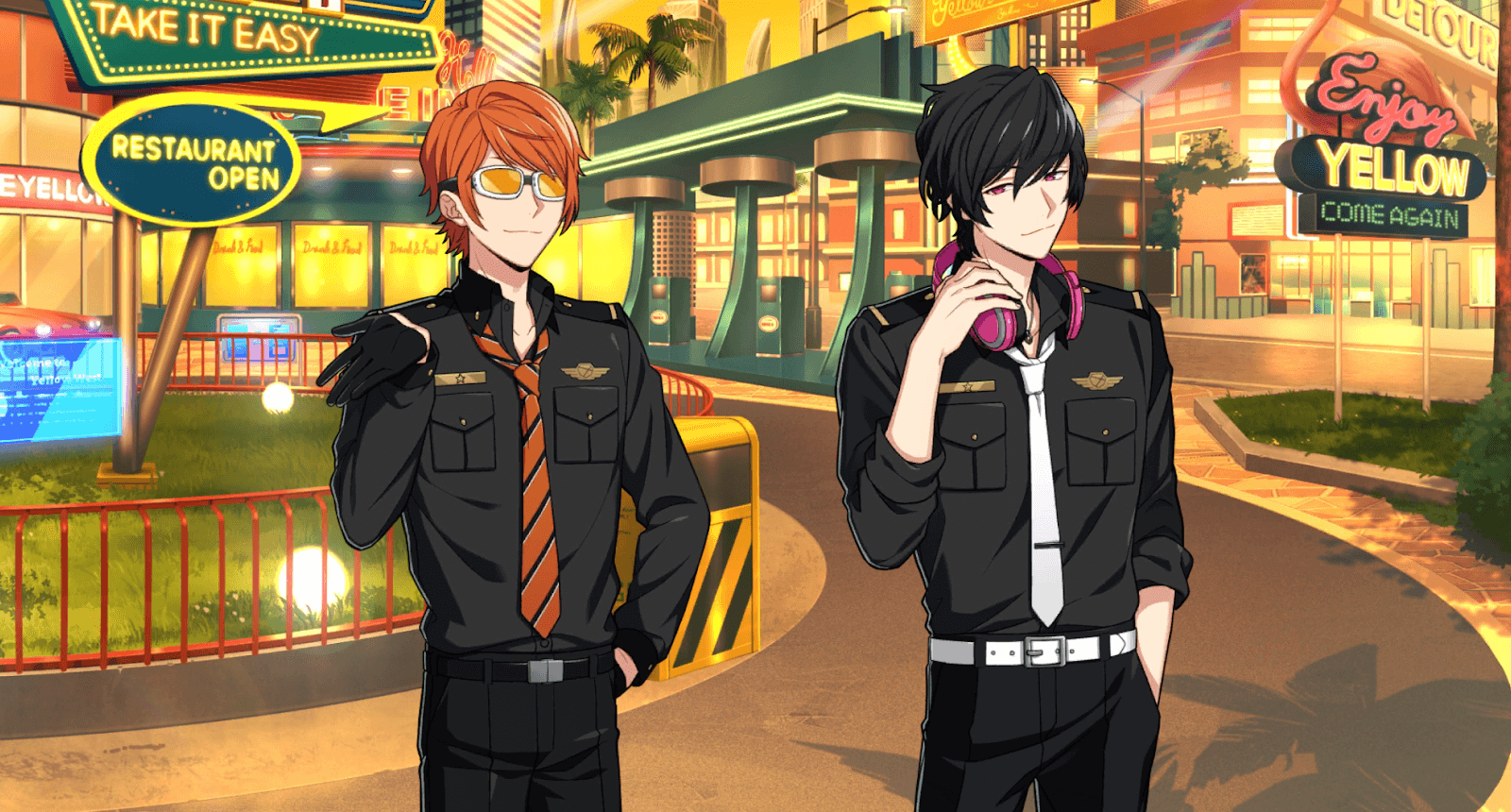 Billy
Ciao, lightning boy ☆
Junior
Y-You two……! Why the hell're you here!?
Faith
I should be the one asking you that, ochibi-chan. We've been off work for awhile, but you seem to be keeping yourself busy
Junior
!! Does that mean…… you saw what just happened?
Faith
Sure did. You really went out of your way, changing into your hero suit just to help that lost kid find his mom
Junior
T-The only reason I changed into my suit was to shut the brat up! I couldn't get a word in edgewise with all his screaming and crying
Faith
Yeah, yeah, I get it. Figured that was the case
Junior
Ugh……
Billy
You're so sweet, lightning boy~! You couldn't help but come to that little kid's rescue ♪
Junior
W-Well, that's……
Faith
I mean, ochibi-chan's a little kid himself
Junior
Augh!!! Shut the fuck up, no one asked you!
Faith
Aha, did that piss you off ♪
Billy
But y'know what, back when we were part-timing at Uncle Jim's Diner, you had no idea how to deal with those little ankle-biters
I could hear the steam whistling out your ears when they called you Chibisuke. Yep yep, you've grown up a lot since then, lightning boy.
Junior & Faith
Grown up....
Junior
Hey. Shitty DJ. You better not be about to say "but he hasn't gotten any taller" or some shit
Faith
? I wasn't gonna say anything like that though?
Pfft...... You are aware then that you haven't grown an inch
Junior
Ki——!!! Didn't I tell you to keep your damn mouth shut!?
Faith
Now, I'm not the one who brought it up, was I?
Junior
Guh.....
Hah. Whatever, I don't really give a fuck about that
…… It's only natural that I'd act kind or mature
I'm a hero, right? It's a given I'd help anyone lost or in trouble.
Billy & Faith
…………
Billy
Whew, should've known! You're right on the money, lightning boy, you acted like a real hero would
Faith
Pfft, you're trying so hard to look cool…………
Junior
Haah!? The hell are you tryna say!!!!
Faith
There, there— it's nothing. I think you're doing a great job at being a hero, ochibi-chan.
Junior
…………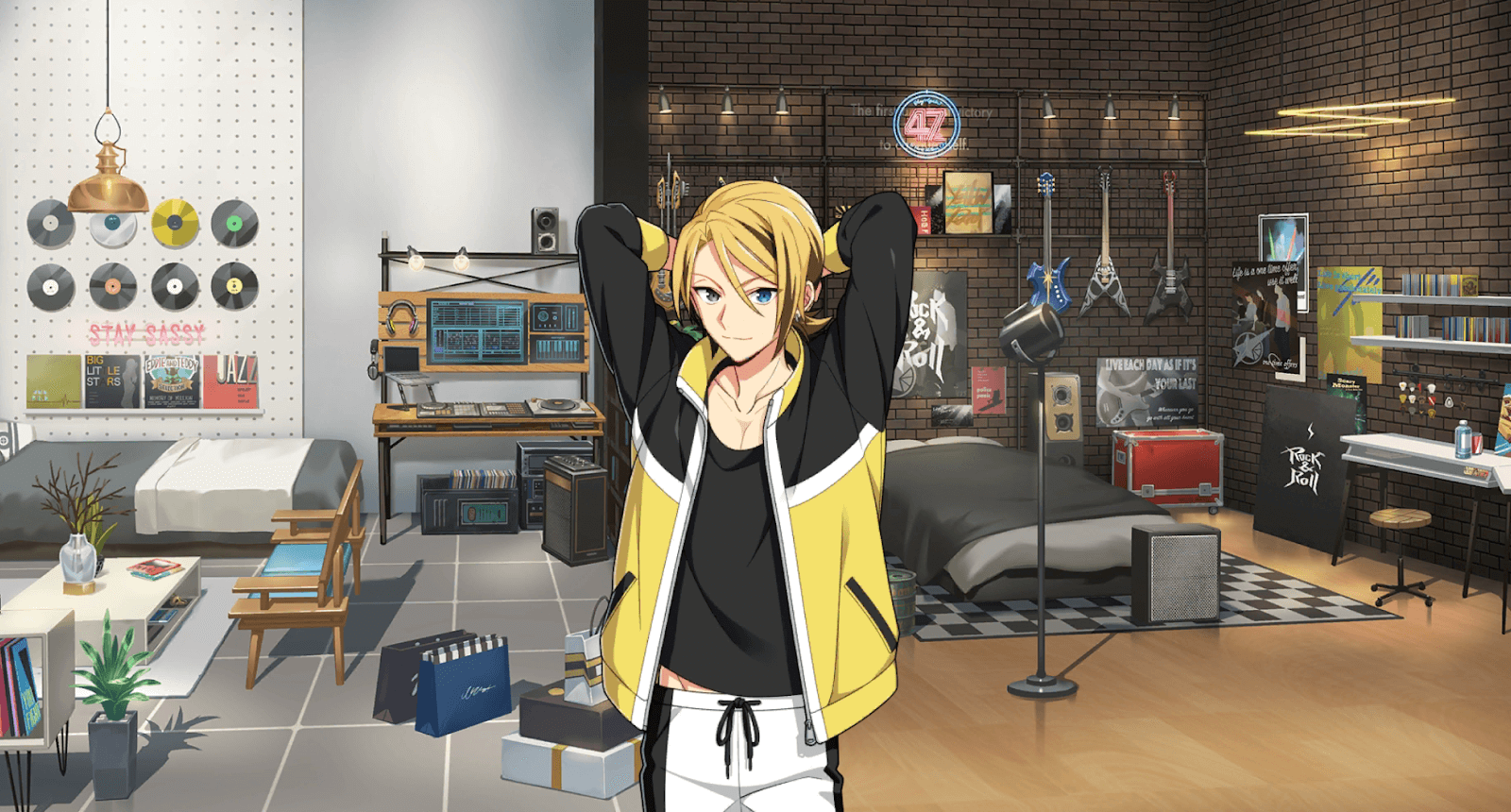 Junior
Mhmm… yeah. That's right, and he even listened to me all proper-like
Chris
"Is that so? It's a good thing that lost kid was able to meet back up with his mom safely"
"I know you were anxious about the whole situation, but I think that kid was real lucky to run into you"
Junior
F-For real……?
Chris
"Seriously. And suiting up to grab his attention was a smart idea. Nice work, Leo"
Junior
Hehe. Thanks, bro
But really, that kid wouldn't stop crying at first, y'know? He was making such a racket the whole street was rubbernecking
Chris
"Ahaha, reminds me of when you were little"
Junior
What!?
Chris
"You cried real loud when you were little, Leo. Gave me a hell of a time when you would throw tantrums when we were out and about"
"You'd cry and cry until you got what you wanted...... I ended up caving in every time 'cause I was worried what the people around us'd think"
Junior
I...... don't remember ever being like that......
Chris
"It's seared right into my memory. Thinking about it though, you're all grown up now, huh, Leo?"
"You were a crybaby, but now you're the one helping out kids in need…… I'm getting all misty-eyed thinking about it"
Junior
Grown up……
Billy
"Yep yep, you've grown up a lot since then, lightning boy."
Junior
…………
Chris
"…… Leo?"
Junior
Ah…… yeah, I guess you could say that
I mean, it's a given that I'll help those in need
After all…… I'm a hero ★